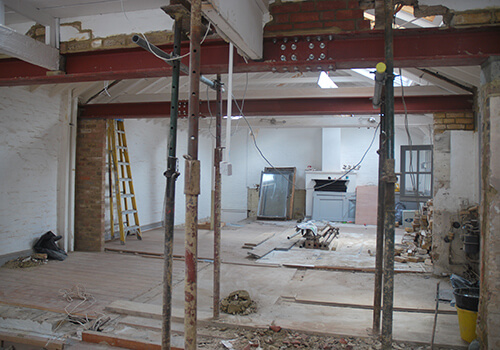 Successful property investment necessitates utilising the skills of many different property professionals, e.g. building surveyors, lawyers, agency surveyors, rent review and lease renewal surveyors, structural engineers. Typically, the property owner manages separate instructions with all of these parties, with each of them reporting directly to him/her. We recognise that this can be a very time consuming and daunting prospect and many of our clients have taken advantage of our ability to act as client representative, receiving all reports, co-ordinating and overseeing the activities of the various professionals.
For example, a fairly straightforward building project will probably involve building surveyors, building contractors and structural engineers, all of whom will want decisions from their client at various points throughout the contract. Some of those decisions will be on minor issues and others major, some will affect the end value of the project and others won't. All those matters can be filtered through us, as client representative, and we have the expertise to identify which of those issues we can simply make the decision on, on behalf of our client, and which truly need referring. In cases where a referral to our client is necessary, we will give a clear synopsis of the situation together with our recommended solution.
The same goes for lease renewal and rent review work, dilapidations, new lettings and sales where we co-ordinate the input from the various professionals including lawyers, through from instruction to legal completion.
We believe we are unusual in offering this service which offers significant time savings to those of our clients taking advantage of it.